NEW YORK (Fortune) -- Few private equity shops walk as softly or carry as big a stick as Cerberus, the most under-the-radar of all buyout kings. There are no multi-million dollar birthday parties for founder Steven Feinberg, the former U.S. Army paratrooper who prefers Budweiser to fine wine. The upper floors of the firm's Park Avenue offices are spartan, unadorned warrens of cubicles where some of the best minds in business pore over deals and run numbers. And without flash or ado, Cerberus has quietly bested bigger rivals for deals, snatching GMAC from KKR and Albertson's from Thomas H. Lee Partners.
But the company may not be able to avoid scrutiny much longer. Newspapers in Germany and Detroit have reported that Cerberus has put in a bid for Chrysler, worth as much as $9 billion. A Cerberus spokesman would not comment on the company's larger plans in the auto space, and Chrysler has not confirmed the report.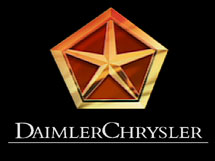 Still, the steady pace of Cerberus's deals and the strategic targets lead some to believe that it could be attempting to restructure the troubled U.S. auto industry. "The most successful buyers in the auto arena are the ones who will be quite clear about what they must accomplish. It's like when Wilbur Ross went into the steel industry and got agreements from workers to restructure major assets in a way that was profitable," says Colin Blaydon, director for the Center for Private Equity at Dartmouth. "It was something most strategic buyers couldn't figure out. Now we're seeing same thing in the automotive industry and Cerberus could end up being that Wilbur Ross figure."
The big three for years did much more than make cars, but as profits vanished they jettisoned those business lines to free up cash and concentrate on winning back market share from rivals like Toyota (Charts). For example, in 2006 when GM (Charts) sold majority stakes in its crown jewel, the profitable GMAC finance unit, it got about $10 billion from Cerberus when the deal closed and a loan worth $25 billion from Citigroup (Charts).
The money was crucial in the company's turnaround plan. GMAC got the chance to delink its credit rating from GM's rating, which had dropped to junk. Cerberus got the makings of a well-respected, profitable financial services company that dealt in auto loans, home loans and insurance, for little more than its book value, and it got another business for its growing conglomeration of auto industry investments.
The hedge fund, which now prefers to be called a private investment company, now owns parts suppliers GDX Automotive, Guilford Mills, CTA Acoustics and PeguForm, and last week it snapped up the assets of bankrupt Tower Automotive for about $1 billion. It owns Vanguard Car Rental, the holding company for Alamo Rent-A-Car and National Car Rental; and it's leading a consortium of buyers to take GM's former parts maker Delphi out of bankruptcy and control the company, a deal that hinges on union cooperation.
Indeed, Cerberus is starting to look a lot like the old GM (Charts) or Ford (Charts) without the actual car making. And even that could change quickly, if it has in fact made a bid for the Chrysler operations from Germany's DaimlerChrysler. The German automaker's chief executive officer, Dieter Zetsche, on Valentine's Day began courting suitors for the U.S. auto unit, declaring that "all options are on the table." The unit posted a loss of $1.5 billion in 2006. DaimlerChrysler will hold its annual meeting with shareholders on April 4, and any private equity bids should come in by then.
Blackstone and Ripplewood are rumored to be contenders, as is auto parts supplier Magna International (Charts), which BusinessWeek said once worked with Cerberus on a Chrysler bid. Cerberus reportedly called off the partnership and that Magna will now team with Ripplewood Holdings for Chrysler.
Cerberus is used to going it alone, and speculation increased that the firm would make a Chrysler bid after former Chrysler chief operating officer Wolfgang Bernhard joined as an advisor and former Ford executive David Thursfield was made leader of its auto strategy. Cerberus had no comment on its relationship with Magna. Magna spokeswoman Tracy Fuerst could not be reached for comment.
Cerberus is unique among buyout firms. In an age when private equity shops strive to put on a friendly face, Cerberus is named for the three-headed dog from Greek mythology who guarded the gates of hell. Feinberg is an alum of Drexel Burnham Lambert, the firm that wielded junk bonds to reap outsize profits and fuel the first M&A boom in the 1980s, whereas other heads of major buyout firms came from old school private equity names like Thomas H. Lee and KKR. Moreover, Cerberus started out as one of the Street's most secretive hedge funds before shifting into private equity deals.
The firm's ability to push through creative, Ross-like restructurings can already be seen at GMAC, which is now positioning itself to break even further from the old GM. Mark Wasden, who covers GMAC bonds for Moody's, says that Cerberus has lent a tremendous amount of speed to GMAC's improvement plans. "Cerberus has accumulated expertise in taking undervalued companies and turning around operations when they come under stress. When it comes to what can be done to enhance revenue opportunites, because of Cerberus things are happening at a quicker pace than they otherwise would have happened," he says.
With control of GMAC and a deal for Delphi, it might seem that Cerberus is in a plum position to snap up GM, rather than Chrysler. But they're unlikely to launch a hostile bid; in the world of Buyout 2.0, hostile takeovers have been replaced with friendly deals and analysts say GM is not open to a takeover. Instead, Cerberus could use its ties with GM and GMAC to learn how to (and how not to) run a major automaker.
"Cerberus knows that worldwide the auto industry is a strong growth market and they're able to get these companies at attractive prices and build a platform that can serve across the different automakers," says Blaydon. "With the world much more competitive, running each of those segments in response to market forces in is likely to make them more efficient and profitable."
And if they make a successful bid, Cerberus seems likely to hang onto Chrysler for a while. While it is growing more unusual among the biggest dealmakers, Cerberus stays in its investments for a long time, having not exited a deal before working with the company for at least five years. Even after it takes companies public, like Aozora Bank in Japan, Cerberus remains on the board and influences operations. So if the Chrysler bid is genuine and successful, Cerberus could face the financial challenge of a generation: getting Detroit back on its feet.